Grow Your Business with this Digital Marketing & Social Media Seminar + Facebook Marketing
Monday, 01 April 2019
Linda Chivell | Jeanette du Toit
Stay part of the new and fast-growing Digital Age for your business, with our training course:

How to Grow Your Business with this Digital Marketing & Social Media Seminar and a bonus: Facebook Marketing
-------------------------------------------------------------------------
What will we cover in our 10 Step Digital Marketing for your small business Seminar on 12 April 2018?
Identify your company and Your objectives and goals for 2018 and beyond
Identify your customers and how to reach them
SEO - Search Engine Optimisation (Tips and Trends) for your website
SEM - Optimisation of your social media business accounts (Tips and Trends)
Content Marketing & Mobile Marketing & Video Marketing
Social Media Marketing + social media accounts
Web Development & Design (Tips and Trends) to be relevant in 2018 and beyond
E-Mail Marketing (tips and Trends)
Decide the roles of your digital marketing team
Measure your posts and website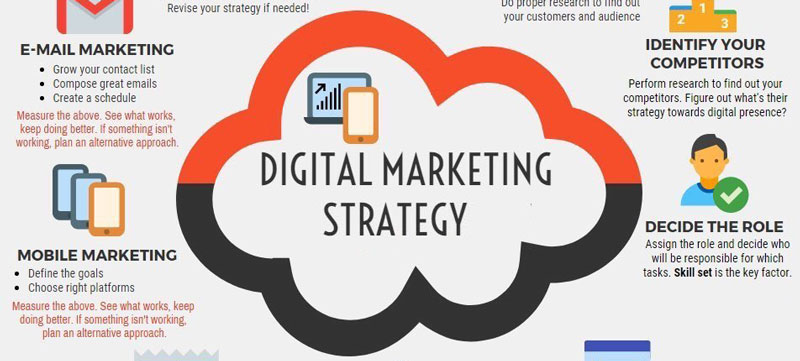 Bonus Course: Facebook Marketing:
What can brands do to succeed on Facebook after the 2018 Algorithm change
10 point checklist to optimise and your Facebook business page to grow your followers
The Facebook Algorithm - We explain how the Facebook algorithm pre-filters content that users see in their news feeds. NFO
Facebook Tips & Tricks on how to grow your business in 2018
Facebook Marketing: Why It Is Time to Rethink Everything & How To Do It

Presenter: Jeanette du Toit: Owner - Operator: Jaydee Media | Hermanus Online / South Africa Tourism Online
Running a business you can be proud of requires enormous focus, courage and tenacity. Most of all, it requires consistent action and a willingness to play the long game.
OUR MOTTO
Give a man a fish and feed him for a day. Teach him how to fish and feed him for a lifetime. That's why our primary goal is to train you to think, behave and make smart decisions like an entrepreneur — so you have skills that serve you for life.
Take Aways:
Certificate
10 Point Checklist on HOW TO GROW your FACEBOOK PAGE step-by-step
We encourage you to register as early as possible for this 1 day Facebook Marketing Course as space will be limited.
The first 15 people that register will receive a FREE social media booklet.
Completed:
| | | | | | | | | |
| --- | --- | --- | --- | --- | --- | --- | --- | --- |
| TOWN: | | Hermanus | | | | TOWN: | | Hartenbos |
| Time: | | 9:00 - 12:00 | | | | Time: | | 9:00 - 12:00 |
| Price: | | R350 pp | | | | Price: | | R350 pp |
| Venue: | | Whale Coast Hotel | | | | Venue: | | Dibiki Holiday Resort |
| Duration: | | 2-3 Hours | | | | Duration: | | 2-3 Hours |
| Date: | | 21 July 2016 | | | | Date: | | 13 October 2016 |
| Article & Photos | | Click to visit page | | | | Article & Photos | | Click to visit page |
| | | | | | | | | |
| --- | --- | --- | --- | --- | --- | --- | --- | --- |
| TOWN | | Lydenburg | | | | TOWN: | | Timbavati - Hoedspruit |
| Time: | | 9:00 - 12:00 | | | | Time: | | 9:00 - 12:00 |
| Price: | | R350 pp | | | | Price: | | R350 pp |
| Venue: | | De Ark Guest house | | | | Venue: | | Timbavati Foundation |
| Duration: | | 2-3 Hours | | | | Duration: | | 2-3 Hours |
| Date: | | 1 November 2016 | | | | Date: | | 3 November 2016 |
| Book Now: | | Click to visit page | | | | Book Now: | | Click to visit page |