Wednesday, 05 June 2019
Author: Jeanette du Toit
Page Views: 497
SEO Services - Search Engine Optimization to rank better
Do you want your website, blog and or online shop to Rank higher and better on Google and other major search engines? So, if you wish to market your site then you surely need SEO services that help you gain visibility among web users. The competition to get user's attention is growing and if your website is not responsive or has bad SEO, the search engine may place you at a position of disadvantage. So, to always have a strategic edge over your competitors choose the SEO services from Jaydee media that are robust and credible.
SEO stands for "search engine optimization." It is the process of getting traffic from the "free", "organic," "editorial" or "natural" search results on search engines.
Expand your business and enlarge its boundaries in the virtual realm with Jaydee Media's SEO services
At Jaydee Media, you get the best SEO services that are going to work wonders for your website. We make sure that your content is appropriate and has high value to deliver to the customer. We will suggest various ways to minimize the bounce rate of your visitors and have a steady flow of traffic to your site. We employ several techniques that will influence the position of your website and bring it to the focus of the end-user. Our holistic services take care of every SEO requisite right from the beginning to the end.
What Is SEO / Search Engine Optimization?
A: SEO is short for Search Engine Optimization. It is the systematic process of improving the position that your website appears in the results returned by search engines, such as Bing, Yahoo, and Google to obtain organic search traffic.
Each of the search engines shows and ranks a variety of media including web pages, videos, whitepapers, articles, blogs, based on what the search engine considers to be most relevant to users' search. Theoretically, the higher your site appears in the search results, the more traffic you have to your website, which leads to more business.
Why do you need Search Engine Optimisation?
Good organic search results (Google, Bing, Yahoo) mean more visitors to your site and more visitors mean more traffic to your booking button, buy button or donations!
SEO gives you high-quality visitors to your website (high-quality visitors are those that turn into customers) and boost your return on investment.
Most people only visit sites from the first page of a search engine's search results. In fact, most people only visit the first page and others often don't go past page 2.
Millions of web sites are competing for the top 10 search results which means you need to give your site the best possible chance.
With monthly SEO and maintenance, your web pages will get better search results than without it!
What can we [Jaydee Media] do?
We can't give away all our secrets, but we can tell you that we use proven search engine optimization methods.
Step 1: Together with you, we'll concentrate on your best ROI (Return on Investment) keywords supply by the client as the expert in your business.
Step 2: We Analyse your site, if an existing site, and make recommendations to improve Onsite and Offsite SEO.
Step 3: We supply the client with once-off SEO Analytic Reports before we make suggestions to your ROI | SEO | Marketing campaign. Also add Google Analytics if needed
Step 4: Develop an SEO plan based on Analysis - Implementing the SEO plan
Step 5: We Track results and give analytic and or feedback reports.
Contact us now and we're happy to guide you through our process!
We keep your site optimised through our SEO techniques and hard work ensuring all your search engine rankings improve.
We focus on the keywords provided by you that will not only give you great results but will get you the quality customers you need.
Our SEO methods use only ethical SEO techniques that produce lasting results. We do not use unethical SEO techniques which might get short term results but will get you blacklisted from Search Engines
FREE - We offer a free Audit of your website
Valued at $19. Click on the E-Mail button below. Just add your website url / link and information, we will get back to you in 72 hours

------------------------------------------
Author: Jeanette Du Toit [Founder & owner of Jaydee Media]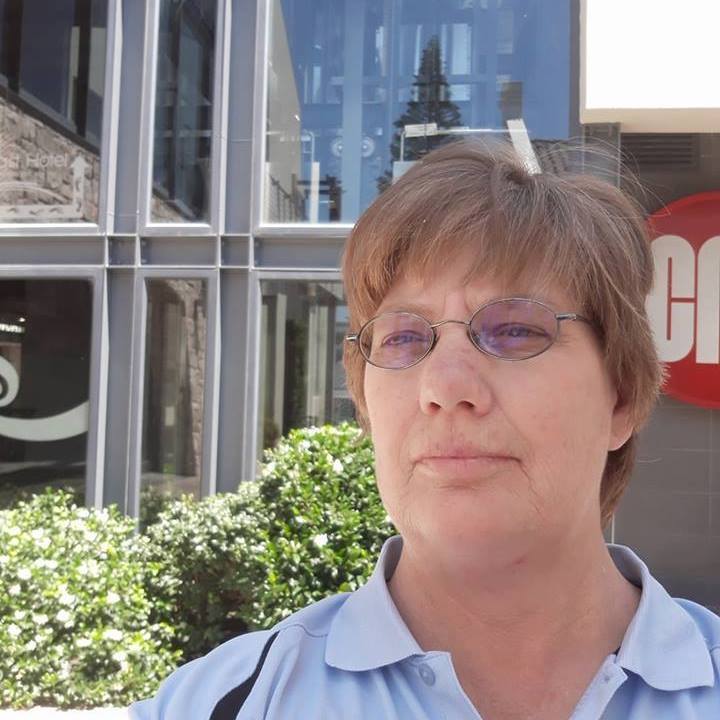 An IT (Information Technology) Professional with various skills and experience.
Google certified Digital Media Marketer.
An Experienced Web Developer, Web Designer, SEO [Search Engine Optimazation] specialist, Google Adwords + PPC; Digital marketing expert, Lead generation expert and Social Media specialist.