Saturday, 09 November 2019
Author: Jeanette Du Toit
Page Views: 314
Every great website starts with great design. As Web Designers we ensure that your Website is mobile friendly and that the content is relevant to the services or product that you are offering.
Creating a website isn't just about building something that looks good. A lot of time and effort goes into researching the client base and their needs and then creating a site that will appeal to them and, ultimately, will make more money for the site owner. We look at things like demographics, end-user knowledge and expectations, and general industry trends. We can even go a step further and the user tests your site at various stages of development.
Whatever your online needs, we can provide a website that is just right for you, your customers and your target market.
Having an online presence for your business is essential to help your clients find you and learn more about your products and or services. Our team will start with a consultation to understand your business and goals, establish your time and budget. From there we can make suggestions and or work on a professional website to help your business grow. Our designs and experience will truly give your company the edge it needs to stand out and gain traffic
Our design strategy revolves around making a responsive and adaptive website that allows for a smooth surfing experience for the visitor.
From corporate giants to start-ups, we can personalise a package to suit your needs. Whether you have platform-specific requirements or you need an all-inclusive solution, we are here to make sure you are receiving the most innovative and cost-effective advantage.
Responsive Design, CMS, SEO – Jaydee Media Know It All.
Being a design-friendly place, we have ample knowledge in all technical aspects including content management system, search engine optimization and all our designs are responsive designs. Your website should be a mobile-first site and able to work perfectly on all devices like desktops, laptops, tablets, and smartphones.
Creating a website that works and looks the same on all devices is a necessity for seamless visitor experience while prompt SEO and CMS integration are required for the site to operate efficiently.

Our design services include:
Joomla responsive Website Design
Graphic Design
UI/UX Design
Corporate Identity
Online Marketing Materials
Maintain Websites
Audit Websites
Interface design
User experience design
SEO - search engine optimization

Custom web development services:
Custom Website builders
Front-end & Back-end Development
Web Applications
E-commerce
Content Management (CMS)
Intelligence Dashboards
Cross-Platform Development
Speed & Performance Optimisation
PHP, JavaScript, CSS, HTML, SQL, jQuery

Why Choose Jaydee Media?
Leading web design & development agency
A proven approach to web design, development and conversion marketing.
Reduced cost per acquisition for new business and customers.
Modern, mobile-friendly design
We design more than 50 sites, successfully

The 6 main design and development phases;
Consultation or Interview: E stablish your goals, time frame, and budget - How To Choose the best Web Development & Design Company?
Decision - Select a plan [website / blog /eCommerce, etc] that fits your company. Why is it important for your business to invest in responsive website development & design?
Development / Design – Build your responsive website with the latest technology
SEO / Search Engine Optimisation - Make sure you can be found online and rank on google and other search engines.
Digital / Online Marketing – building your online visibility including social media ace
Website maintenance / Ongoing Optimization – tweaking and improving your site, including back-ups and updates
Choose the right website for your business
Click here to Select a plan that fits your company.
Basic | Starter websites
Starter websites are great for announcing your new business and building a buzz online. These websites are usually promotional sites. Professional and effective, 1 - 3 page design is a great place to start. It provides the basic info customers need to find or contact you. Let us provide website development for your business. Pricing and Packages
Standard Business Websites
Standard websites are great for businesses to attract new customers and keeping them informed of your services, products or special offers. This beautifully designed, multi-page site lets you tell customers about your business, share product photos or videos and even map your location. We provide professional website development that meets all your demands. Pricing and Packages
Advanced and or e-commerce [online shop] Websites
Advanced websites are great for interacting with customers with online appointments and other features. These sites are great for online stores and professional businesses. Built on the web's most popular platform, this stunning, mobile-friendly site includes a blog, as well as advanced features that allow customers to interact with your site. Advanced website development is our passion. Pricing and Packages
---------------------------------------------------------------------------
FREE - We offer a free Audit of your website
Valued at $19. Click on the E-Mail button below. Just add your website url / link and information, we will get back to you in 72 hours

------------------------------------------
Author: Jeanette Du Toit [Founder & owner of Jaydee Media]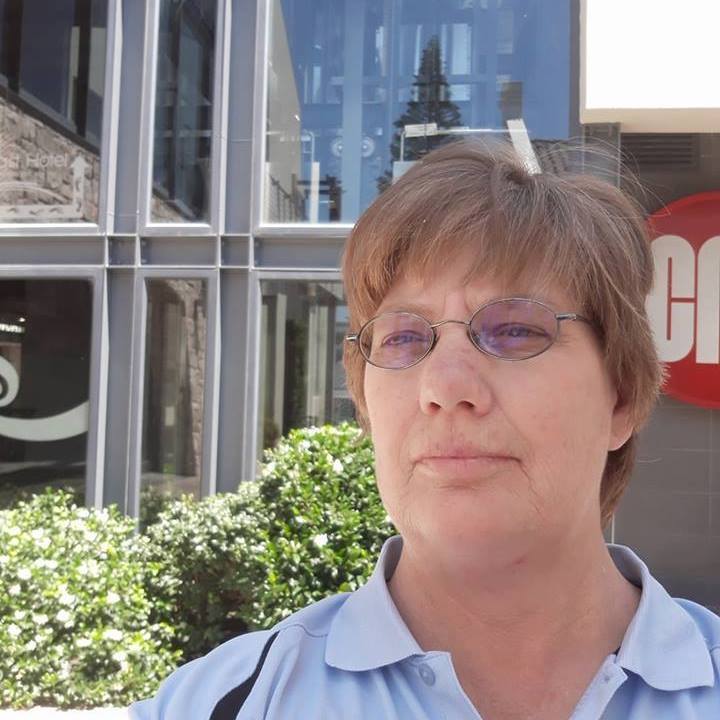 An IT (Information Technology) Professional with various skills and experience.
Google certified Digital Media Marketer.
An Experienced Web Developer, Web Designer, SEO [Search Engine Optimazation] specialist, Google Adwords + PPC; Digital marketing expert, Lead generation expert and Social Media specialist.