What is Lead Generation and why is it important to your marketing strategy?
Sunday, 11 August 2019
Author: Jeanette Du Toit
Page Views: 795
Generating New Sales Leads
One of the biggest keys to a successful business is the generation of new sales leads. A lead is a person or company that has shown some interest in the services or products that your company provides. It can also be a company or person who fits a target group for what you are providing.

What is Lead Generation?
Lead generation is the process of finding people (leads) who're likely to become your customers immediately or in the future.
Lead generation often uses digital channels from the rise of new online and social techniques. In particular, the abundance of information readily available online has led to the rise of the "self-directed buyer" and the emergence of new techniques to develop and qualify potential leads before passing them to sales.
Why is Lead Generation Important?
Many businesses are struggling right now—especially when it comes to growth. Let's talk about the importance of lead generation and it impacts on business growth.
The buying process has changed, and marketers need to find new ways to reach buyers and get heard through the noise. Instead of finding customers with mass advertising and email blasts, marketers must now focus on being found and learn to build continuous relationships with buyers.
What are the benefits of lead generation?
One of the most important benefits accrued by using lead generation is that of an increase in sales of your products or services. Businesses that use lead generation programs are more likely to make more sales by turning leads into full-fledged customers.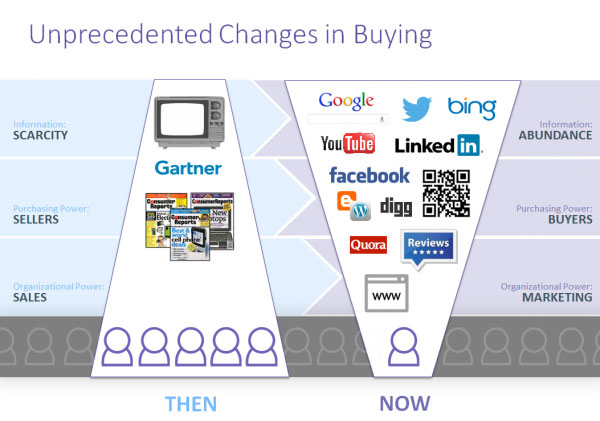 The New Buying Process
In the old traditional world of information scarcity, the concept of "lead generation" meant marketing found the names of potential buyers and passed them to sales. Buyers expected that they would have to talk to sales and sales expected to speak to uneducated early stage buyers that may not yet be qualified. This has all changed.
Today in the digital age, buyers can do their own research online and can find a variety of educational resources through search engines, social media, and other online channels. Through content resources, today's buyer can learn a great deal about a product or service before ever having to even speak to a salesperson. So businesses must make sure that they build their digital presence.
Leading Generation Funnel
With the new buyer, it is important to note that your marketing efforts don't end once a new lead comes into your system. Many companies do a good job at generating leads, but the problem is that most new leads are not ready to buy yet. And if a sales rep does engage and the lead isn't ready to talk with them, it reinforces the notion that marketing sourced leads are not great. As a result leads get lost, ignored, or snatched up by your competitors.
To prevent this from happening, good lead generation marketers will invest in lead nurturing and other Middle of the Funnel (MOFU) techniques to build relationships and trust—earning the lead's business once he or she is finally ready to buy. Engage these leads through relevant content and make sure that you get your timing right.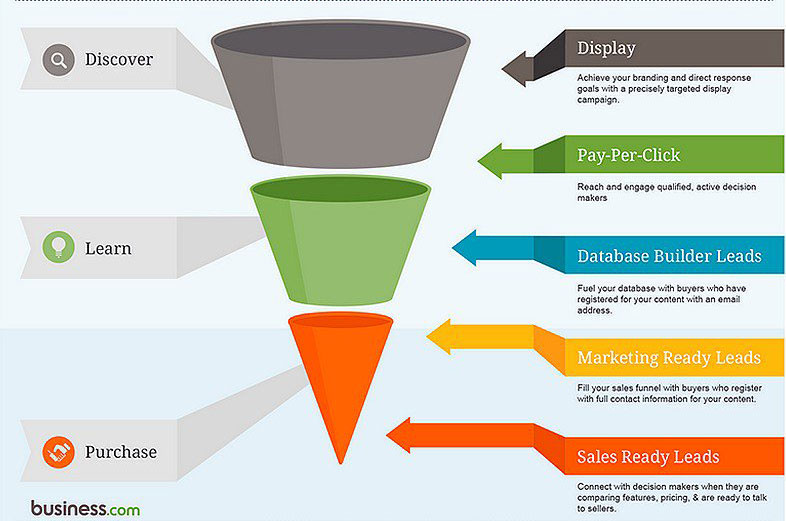 Lead Generation Research
Most of today's marketing departments are allocating more budget to lead generation tactics and strategies. Inbound marketing spend in particular has been growing as companies need to find more creative ways to get in front of the customer and break through the noise.
Biggest Lead Generation Challenges
Even though marketing executives report that lead quality is one of the top priority for lead generation, it is also one of the biggest challenges facing digital marketers today. In a recent study by IDG, 61% of marketers reported that generating high quality leads was problematic for their organization.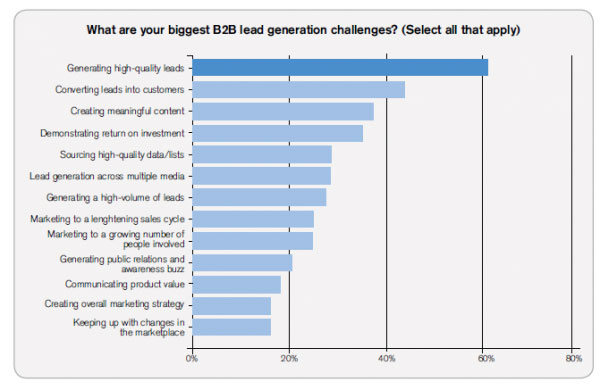 The same study also reported that the greatest barrier to entry to quality lead generation is the lack of resources in staffing, budgeting, or time, and the lack of high-quality data to drive campaigns.
Most Effective Lead Generation Tactics
IDG reports in its B2B Lead Generation Marketing Trends survey, that the company website, conferences, and tradeshows, and email marketing are the most effective lead generation tactics being used today. The least effective are reported to be print advertising.
------------------------------------------
Author: Jeanette Du Toit [Founder & owner of Jaydee Media]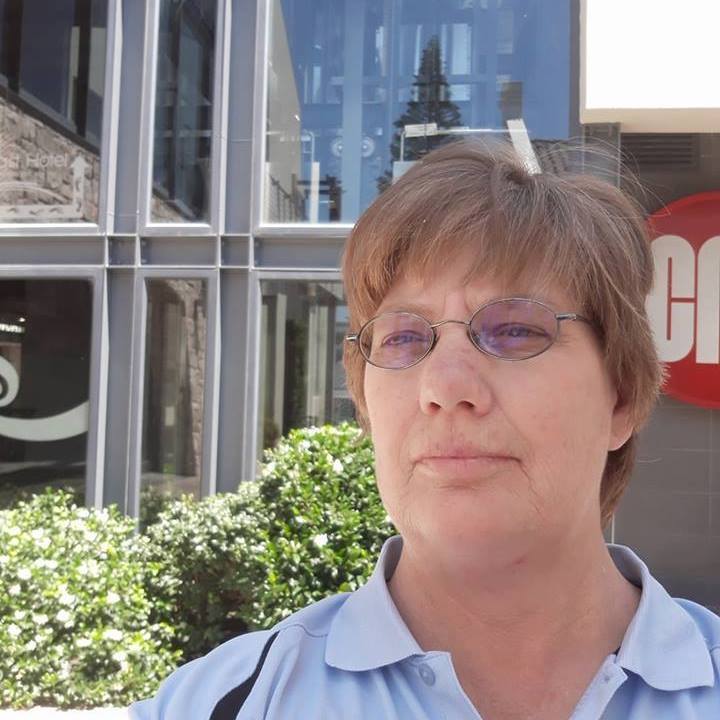 An IT (Information Technology) Professional with various skills and experience.
Google certified Digital Media Marketer.
An Experienced Web Developer, Web Designer, SEO [Search Engine Optimazation] specialist, Google Adwords + PPC; Digital marketing expert, Lead generation expert and Social Media specialist.