5 Areas of Focus to keep in mind when planning your Digital Marketing Strategy
Monday, 21 January 2019
Author: Jeanette du Toit
Page Views: 386
Digital marketing is constantly evolving and it's another big year of expansion and maturation.
You need to be on top of your game if you want to break away from your competitors or take your business to the next level.
Evolve or dissolve!
As you read this post keep in mind that most of our professional experiences in digital marketing are primarily in the travel, adventure, accommodation, retail, and media industries... so our perspectives and priorities might be different than yours. These are 5 areas we advise clients to focus on this year:
1. Digital Marketing Expansion & Integration
Businesses of all kinds have been shifting to digital marketing in droves because it's affordable, flexible, and measurable. Overall advertising budgets will continue to shift towards digital marketing from traditional television, radio, and printed publications. The smarter traditional media should already be integrating their advertising efforts with their digital campaigns. Every print ad should include their website, social media icons, hashtag, email newsletter, or whatever is applicable to get the most bang for their buck. Companies with an expansive reach wouldn't invest the majority of their advertising budget in traditional media, and most companies will continue shifting their perspective in that direction even more.
2. Cut-Throat Competition
Competition is fierce and only getting more intense. Business rivals can come from nowhere, scale quickly, and plunder your profits in a matter of weeks or months. You must be ready to compete globally for website traffic, search rank, advertising bids, mobile domination, Kickstarter campaigns, investors, sponsors, screen space, and most importantly ATTENTION SPANS.
Can you hold the attention of a reader, viewer, or customer long enough to convert those leads, make that sale, or display those ads? Can you make the customer experience an exceptional one that they will remember and share with their friends? How will you stand out from the pack?
3. Be Ready To React
Digital campaigns run at warp-speed now and can be seen by more people than ever. Each year everything gets circumvolve. another notch. Videos, images, and posts can go viral in a positive way or implode spectacularly. You have the opportunity to help a customer resolve a problem effectively or share their positive experience with the world. On the flip slide, if you have a large corporation or controversial product, you are very susceptible to damaging negative social media backlash or even online sabotage. Your company's Monday - Friday 9-5 office hours social media monitoring isn't going to cut it anymore.
4. Must Master Mobile
It will be a year dominated by mobile media. As you may already know, more traffic is coming from mobile phones and tablets than ever before. In the past couple of years, mobile traffic has begun to exceed desktop traffic. People are also making larger and more frequent purchases on mobile devices than ever before. It's no longer a choice, it's a must: go mobile or go home! You must optimize your websites, user experience, and ads for the mobile user or lose traffic, customers, and Google PageRank.
5. Make A Good Impression
The definition of a valid digital ad "impression" has been tested and critiqued in recent years and will get even more specific. With more rigorous guidelines, digital ads should be more effective, and statistics should be more accurate. If you are a publisher, it might mean a little less ad revenue and more vigilance on your part to display engaging and optimized advertisements. If you are purchasing digital ads, you'll be getting more value with more ironclad criteria for what is considered a valid impression. But then again, the use of ad-blockers is growing exponentially so the ads you purchase or ads you display for revenue may not be getting seen as often...
There are dozens of other major areas of change for digital marketing in modern business. Unfortunately, it can't summarize them all in a single article. The best advice we can give you is that you stay up to date on the latest business, marketing, and technology news and bring the best to your business every day.
Get educated and get motivated with your digital marketing!
Source
Bootstrap Bussiness
------------------------------------------
Author: Jeanette Du Toit [Founder & owner of Jaydee Media]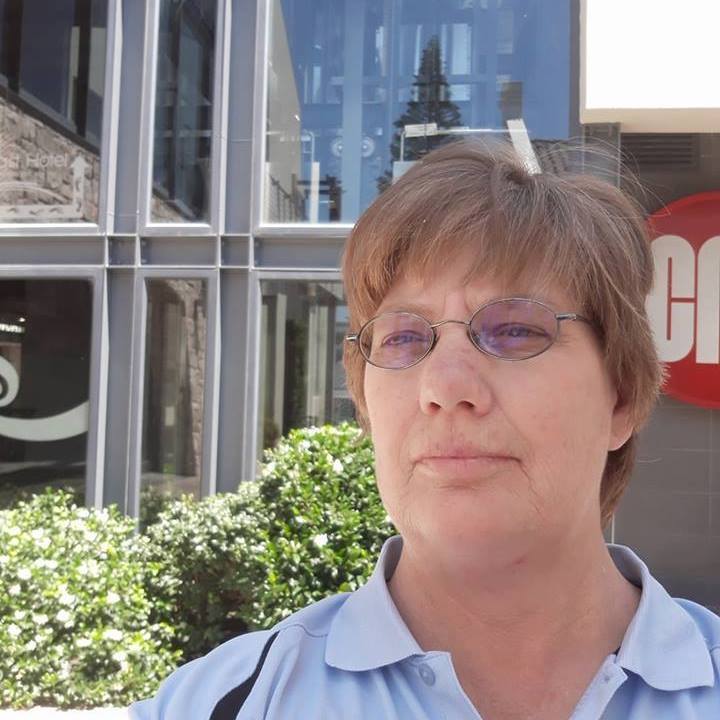 An IT (Information Technology) Professional with various skills and experience.
Google certified Digital Media Marketer.
An Experienced Web Developer, Web Designer, SEO [Search Engine Optimazation] specialist, Google Adwords + PPC; Digital marketing expert, Lead generation expert and Social Media specialist.